AreaBoy Music presents Dasha Logan's beautifully crafted  'from the heart' commentary track called 'Cleverly'.
It was written and produced at the second meeting with Area Boys producer Osiki Ojo. The joint also features UK underground soul legend Paul Johnson.
Singer Dasha Logan is already making waves in the music industry .  DistractTV host Stephen Stallone chats with soul sensation Dasha Logan for a quick Q & A
Your track 'Cleverley' is doing so well in the UK soul chart, currently at #2. How does that feel?
Dasha: I'm genuinely stunned by how well it's done… I'm just stunned (laughs).
Your sound is such a fusion of funk, RNB & jazz…where does that come from.
Dasha:  I think it comes from all the songs I've been performing my whole life. I've been doing soul, jazz and RNB, so when I wrote 'Cleverly' it kind of all came together in that song.
Your the daughter of a late 'Alley Cat' singer. Has that inspired you at all?
Dasha:  Well, I've grown up with music and performances. I've grown up with a father who was always in recording studio. So I was kinda born into it.
I've always been in it.
What would would you be doing if you weren't involved in music. Did you have a back up plan?
Dasha:  I always wanted to do music I've always, always known it. I did have a back up plan which was to become a writer. I always wanted to stay with the  creative lines.
What type of stuff would you write… Light or dark, what kind of material?
No, I'm not like a reporter running through dangerous situations (laughs). I'm more of the lighter side. I'd be a reviewer of some description.
What was the first track that you remember that made you want to do music?
Dasha:  The sound of music was my favourite. I learned every song in the film (giggles). I knew it all off by heart.
Very classical indeed (laughs) not your typical number quite inspirational.
Who are you listening to write now on your iPad or iPod?
Dasha:  I'm listening to lots to lots of material currently. For leisure I've been listening to John Mayer. His lyrics are just so amazing. The album Continuum is like my Bible. I don't need nothing else to get through life except that album.
What's you favourite movie of all time?
Dasha:  I would say 'Billy Elliot'
What is it about that film? It's quite emotional isn't it?
Dasha:  I wish I could of caught the play when I was in London. It was such a touching film. I just loved it for that. It was my favourite.
If Hollywood made a movie about your life. Who would you get to play you?
Dasha:  She's gotta be small and very bubbly…
How about someone like Christina Milian?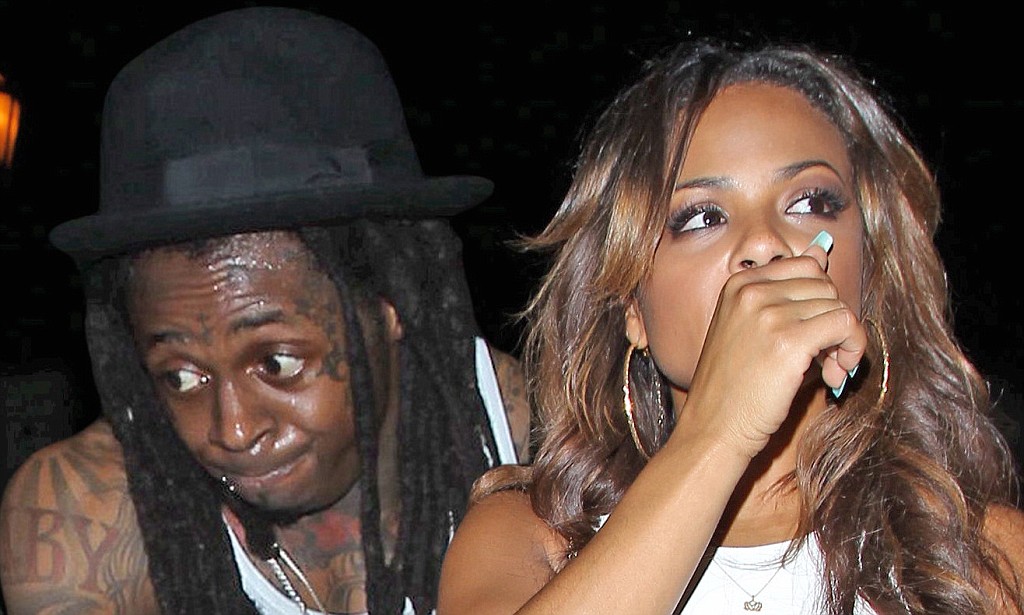 Dasha:  OMG… Yes, yes. . Definitely. She would so be me. Actually if I was to play anyone Id play her.
I'm sure she'd agree . . We'll catch up with her next year. . . We'll bring that to the table and see what she says.
If you could trade places places for a week with another person, dead or alive real or fictional, who would it be? 
Dasha:  Ok, I would change into Hermione Granger from 'Harry Potter' (laughs).
That's a retro throw back . . . Are you a big fan of the franchise?
Dasha:  Of course yes!! I love 'Harry Potter' . . . I'm a big fan.
If you could work with any producer or singer who would that be?
Dasha:  Justin Timberlake, he's so creative and writes beautifully crafted songs.
Do you see yourself getting into movies?
Dasha:  Well, I'm definitely going to be in music as long as I can. I'm not sure if I'm a very good actress, I'll be doing some musicals in Malaysia soon. So that's going to trial my acting skills. As long as I'm in the entertainment business I'm where I belong I think.
When can we expect to see you in London next?
Dasha:  I'm in Malaysia and Singapore at the moment. I want to get back to London as soon as I can. Soon as I'm done here I'm heading back.
Is there anyone you wouldn't work with? For example Justin Bieber or Miley Cyrus  asked you on a track?? 
Dasha:  Well, I really can't think of anyone. . It's always a pro to work with anyone.
There's lots of pressure on women in the industry. If a producer asked you to strip down like say Miley Cyrus or Rhianna, what would be your stance?
Dasha:  Probably not, if I need to get people's attention by doing that. It would mean I'm not doing what I wanted to do. All I want to do is sing, I would not feel comfortable with my image.
What track does the crowd react to most when you play live?
Dasha:  It's my cover of No Diggity by Blackstreet
Can you give us an accapela??
Dasha:  Not right now my throats not good (laughs)
(Laughs) Ok, ok, we'll let you off
Malaysia or London life?
Dasha:  I love London life . . . I really do . . There's not many places I'd rather be. But, Malaysia is home now. It's hard to choose between the two. I love Malaysian food.
How can new followers find you? How can they get your music and generally find out more about Dasha Logan?
Dasha:  You can find me on iTunes, I'm also on Spotify. My blog is dashalogan.blogspot.com, I'm all over the Internet. Just google me and you'll find me and you'll find something.
Could you tell your fans something about you that they don't know?
Dasha:  Well, theres so many things. . . My height is 5'11 (laughs).
My favourite part of my body is my lips, not man people know that.
I was once addicted to Tom Yam Thai soup (laughs).
That's an exclusive (laughs) 
Thank you so much Dasha it's been a real pleasure. . Let us know when your next in the UK
Really enjoyed it. . . I'll look you up when I'm next in the UK .
Follow Dasha at:
https://twitter.com/dashalogan
https://www.facebook.com/pages/Dasha–Logan/60022910933